partners /

Domenico Fava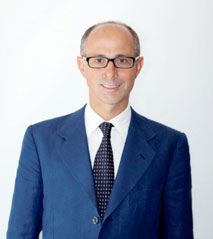 Position
Founder


Professional qualifications
Business Degree 110/110 at Bocconi University of Milan
Master in International Tax, at Bocconi University of Milan - KPMG International and M&A tax Master, Munich
Certified chartered accountant and Auditor


Experience

Member of KPMG tax network from 1994 to 2011 - International Tax Partner from 2005; member of KPMG M&A tax practice, of KPMG Global International Corporate Tax and Global Transfer Pricing team
Firm Gelosa - Sacchetto from 1991-1995
Officer of Italian Tax Police 1990-1991 - in Bergamo
He has developed a significant experience in the context of domestic and international taxation, assisting Private Equity funds and international Group in acquisition and business restructuring transactions and analysis of domestic and cross border tax topics (Transfer Pricing).
Statutory auditor chairman and member of companies pertaining to international groups.


References
Major experience in Consumer Market, Industrial goods, Real Estate, Media, Energy, Transportation and Telecommunications industries.